Self-Love Activation Course 
ONLINE Self-coaching course 
You must first love yourself unconditionally, as you are, before you can develop other deep, rewarding, loving relationships. Don't wait to love yourself till you lose 10 pounds, you get a promotion, degree or that gorgeous house you have been dreaming about.
12 Modules (Online Videos) 
Workbook (Typable – 24PG)
Guided Meditations (Downloadable MP3)
Upon purchase, you receive full access to the entire course via email. Please make sure it doesn't end up in your spam folder!  ( FAQ's  / Contact form ) 
"You can even fit the study videos into your lunch break!"
Follow all the bite-sized modules at your own pace. 
I've designed it this way so that I'm sure you'll complete it and you will. I believe in you.
Just take one baby step at a time;

consistency is the KEY to your success.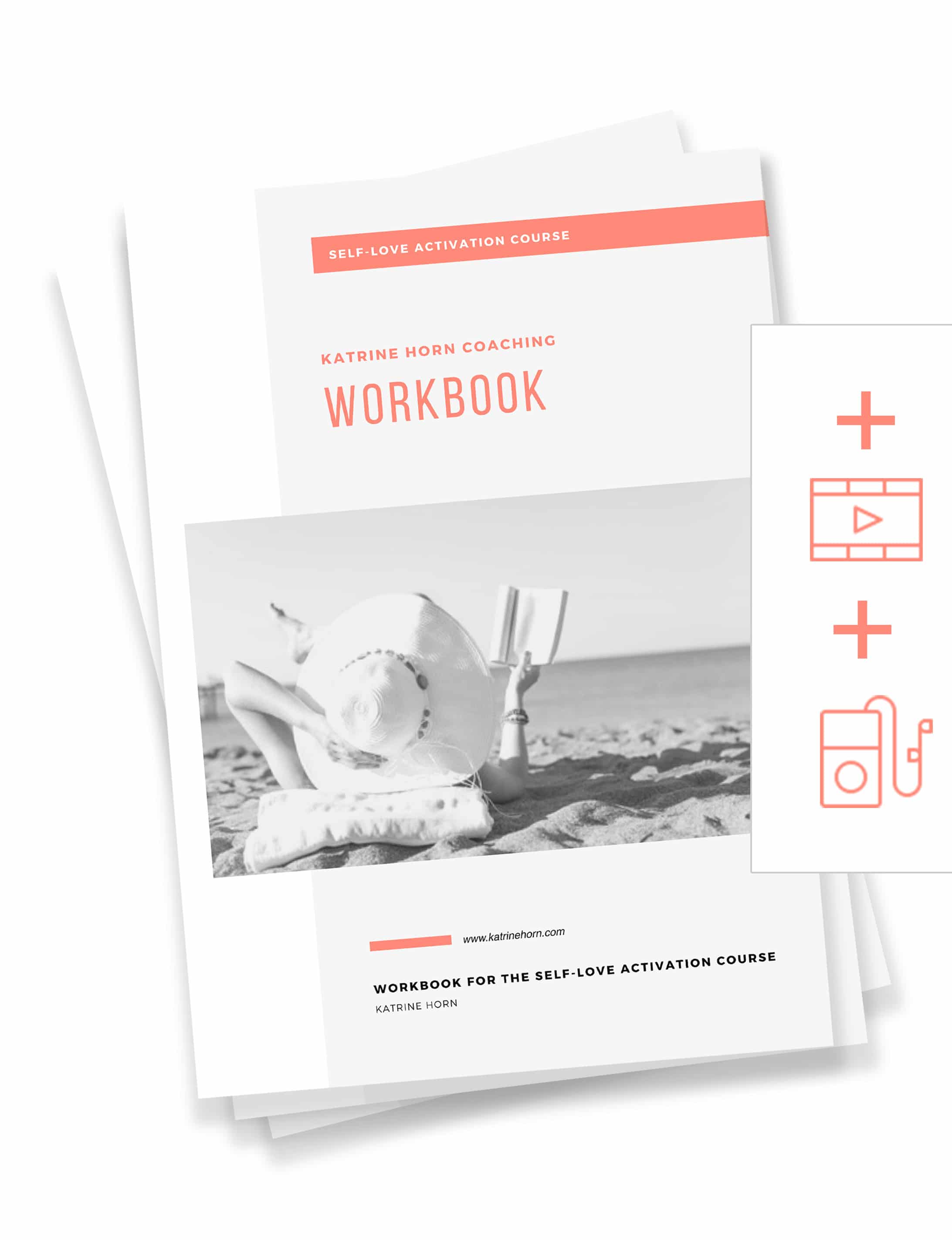 "Self-Love Is Like A Plant You're Watering"


Module 1

  Get Rid of the Busyness

Module 2

  Define Your Values

Module 3

  Craft Your Vision Statement

Module 4

  Commit to Self-Care

Module 5

  Sense Your 

Boundaries

Module 6

  Practise Saying NO

Module 7

  Talk Back to Your Inner Critic 

Module 8

  Step Into Your Power
Module 9  

Have Your Needs Met

Module 10

 Experience Your 

Desires

Module 11

 

 Enter Your Zone of Excellence

Module 12

 Accept that You Are Worthy
+ Morning Meditation – MP3
+ Forgiveness Meditation – MP3
+ Worthiness Meditation – MP3
"Embrace inner peace, self-acceptance and trust. Follow your joy and allow what's best for you "
If you're expecting advice on how to pamper yourself in terms of expensive self-care, I'm afraid that this course won't deliver. Better find another course; this goes so much deeper. 
This online 12-module video course will activate your self-love so that you too can feel you deserve everything good that can happen to you: say goodbye to overwhelm, self-doubt and frustration. 
If you're finding it difficult to trust yourself, that what you're doing is exactly what you need to be doing and want to be doing, if ever you're in doubt about what you were meant to do and what you're capable of, this course will provide your answers.
To get the maximum result out of the course, please go through all the content in the order that I've designed. You can of course binge-watch all the videos but you'll get a lot more benefit out of the course if you apply yourself to the exercises, journaling questions and listen to the meditations.

"Self-Love Will Change Your Life"
Your relationships will improve: as you take yourself seriously, others will too
Your courage will soar because you'll have unlocked the door to self-esteem
Your health will improve with increased understanding of what your needs are
Knowing WHY you're doing what you're doing will have your productivity explode
You will now be ready to step into your power and stop hiding
You'll wake up excited about beginning a new day
"Just Keep Doing Your Best Every Day"

"When I met Katrine, I didn't imagine for one second that she would take me to where I am today. I am so grateful. Simplicity, authenticity and inspiring, yes, that's what she's all about!" S.

"(…) She's stimulating to work with and encourages concrete actions that give you confidence and allow you to reach your objectives."
Sandrine

"Katrine (…) isn't afraid to ask the tough questions. (…)  has enabled me to transform my life and I will be forever grateful. »
Monica

"
I've known her a couple of months and I've spoken to her
only once
(….) and I've gotten more help and more progress with her than I have in 25 years
"
Robin Sloan
Self-Love Activation Course

FAQ's
• How do I receive my content of Self-Coaching ?
After purchasing, you'll receive your receipt by email as well as the link to all The Self-Love Activation COURSE content for your personal use only. It is important to keep this link as it is your access to yhe whole course.
• What content exactly ?
You will receive access to 12 videos of approximately 10 minutes each. You can view these as often and as many times as you like. You will also get a downloadable 24-page pdf workbook that accompanies the videos and 3 downloadable meditations in the form of MP3. These are yours for life. As you're progressing through the course, you'll get email support from me in the form of inspiration, reminders and a few extra exercises. It's important that you clear me as a sender (contact@katrinehorn.com) so that these emails don't end up in your spam folder.
• How do I get refund ?
By asking for it. At Katrine Horn Coaching we don't want you to be anything but delighted with our products. If you feel that you're entitled to a refund, just drop us a line at contact@katrinehorn.com explaining why this is the case. We're working for your happiness.
You can also consult General Terms of Sale – Privacy – Terms of use.  If you've got a question, please use the contact form below.
Feel free to ask questions.
I am looking forward to hearing from you ! 
You can change your mind at any time by clicking the unsubscribe link in the footer of any email you receive from me, or by contacting me at contact@katrinehorn.com. I will treat your information with respect. We neither sell nor let, nor do we communicate your email address or personnel information to anybody. For more information check our privacy policy. By clicking above, you agree that we may process your information in accordance with these terms.