Classes I propose below can give you a tiny taste of what it could be like to join. Let me know how this was most helpful to you so that I can create some more useful content 😊
Aligning Your Inner and Outer Purpose
This CLASS is for you if you're feeling stuck. You could be feeling frustrated, deprived and dissatisfied with the turn your life is taking but certain that there is a way for you of tapping into your full potential. In this class, I teach you how to get clear on your values, get in touch with your soul's desires and choose the action steps that will get you the most ROI (return on investment).
Living Consciously for Greater Happiness
Listen to this CLASS if you're in the grip of your feelings and not liking it. You could be going through life in autopilot-mode not feeling a lot of positive emotion! You could be feeling stressed out, sad or battling with anger and in need of a few tips and tools (not to mention insights!) on how to change these feelings to cultivate a greater understanding of your happiness potential.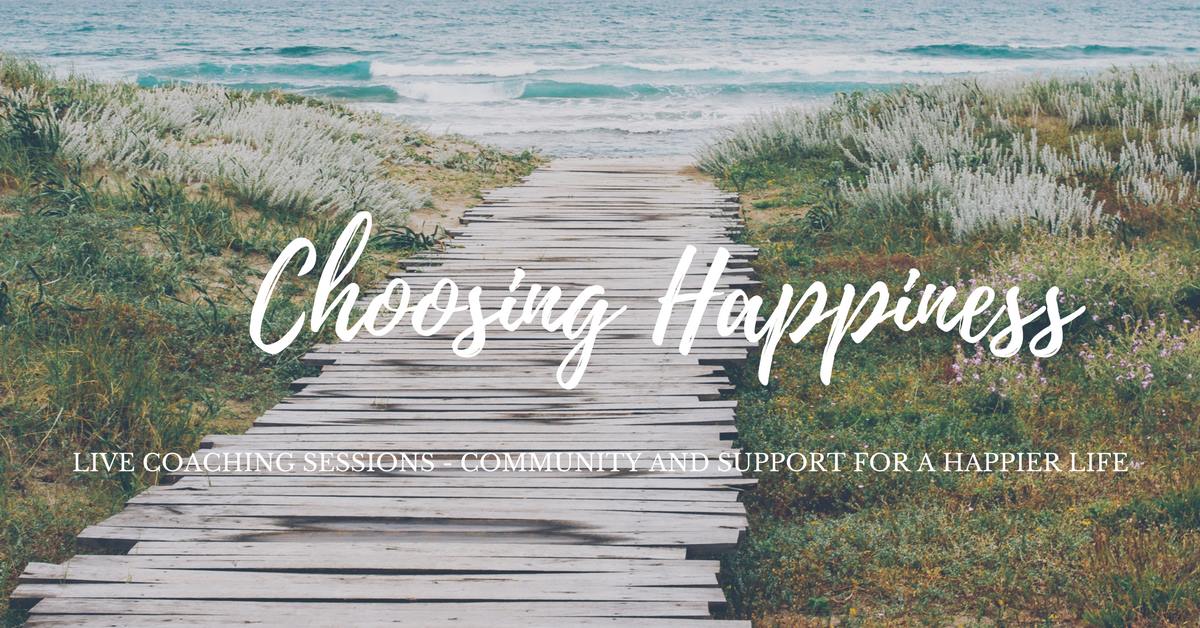 If you feel you could do with some fervent supporters in your life project, people cheering you on from the sidelines, we'd be thrilled to give you just that kind of support in the Choosing Happiness Facebook Group. When you become a member, you can share about your journey, give and get support and participate in our monthly Live Coaching Sessions where we dive deep into what is holding us back from happiness and connection. Can't wait to see you there!
SUBSCRIBE TO THE NEWSLETTER